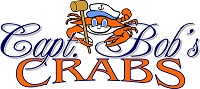 Enjoy a two hour all-you-can-eat Crab Feast catered by Captain Bob's Crabs in the Home Run Patio. From 1:15pm-3:15pm, enjoy hard shell crabs, Maryland crab soup, hamburgers, corn, macaroni salad and non-alcoholic beverages. Purchase tickets by clicking the image above or on the Home Run Patio in the ballpark diagram below.
If you need assistance, please contact the York Revolution Ticket Office at 717-801-4478.
Please note that there is $1.25 fee per ticket purchased online.
Please choose a section to select seats - available seats are listed on the right.